Scott Silver Talks To Investment News About GPB Capital's Trash Hauling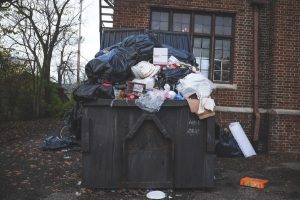 After multiple investigations by the SEC, FBI, FINRA, and the State of Massachusetts, GPB Capital may now be the subject of an investigation into one of their private New York commercial trash removal companies, according to an article from Pro Publica.
Five Star Carting falls under the administration of New York City's Business Integrity Commission (BIC), and they recently paid the company a visit. Pro Publica calls it a "raid," but the reason for the visit was not disclosed.
Five Star has been the recipient of numerous safety and labor troubles, including a $400,000 wage-related class action lawsuit. Maintenance records show unsafe trucks with steering and brake problems, creating dangerous conditions for the workers. While the Pro Publica articles focus on the commercial trash hauling industry in the New York City area as a whole, Five Star is featured because of its problems, and ownership by GPB Capital.
Another issue raised in the article is the employment of Ron Proto as Five Star's "director of waste energy."  He is a former COO of Waste Management, fired in 1999 and charged with insider trading by the SEC. Proto agreed to a $3.7 million fine in 2003, and was banned from serving as a director or officer at a public company for five years. GPB Capital would not comment on Proto's position or employment with the company, other than a statement from company spokesperson Kelly Whitten: "GPB Capital has disclosed information regarding Mr. Proto's history as well as his role within GPB's Waste Management strategy with its selling group."
How does this affect the broker-dealers who sold GPB Capital to their investors?
Scott Silver has spoken to a number of GPB investors, many with large positions in the company. After Pro Publica detailed some of Five Star's unflattering details, investors wondered about how much the selling firms knew about the company—especially the executives in charge of due diligence and compliance. Did they know that this company had safety and labor problems?
"With these illiquid products like private placements, the advisers sometimes don't know, truly, what is internally in the assets," he told Investment News. "They see a high commission and the broker-dealers tell them the due diligence has been completed. But did the due diligence committees and the firms really understand where the money was being invested?"
GPB Capital is still the subject of multiple investigations, including the SEC, FINRA, The FBI, The State of Massachusetts, as well as the BIC. These investments were sold by 63 broker-dealers to its customers.
Have You Invested In GPB Capital?
Silver Law Group represents investors in securities and investment fraud cases. Our lawyers are admitted to practice in New York and Florida and represent investors nationwide to help recover investment losses due to stockbroker misconduct. If you have any questions about how your account has been handled, call to speak with an experienced securities attorney. Most cases are handled on a contingent fee basis, meaning that you won't owe us until we recover your money for you. Contact us today and let us know how we can help.