Broker Ashley Woodard, Former Employee Of Flynn Wealth Management In Greenville, SC, Subject Of 8 Disclosures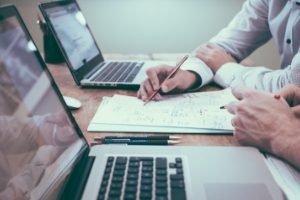 Broker Ashley Charles Woodard (CRD#: 4703144), a broker in Greenville, SC is currently registered with NY Life Securities LLC (CRD#: 5167). Woodard formerly worked for Flynn Wealth Management with now-barred broker James Flynn.
Silver Law Group has filed FINRA arbitration claims on behalf of clients who invested with Flynn Wealth Management. The claims are against Voya Financial and IFS Securities, which Flynn Wealth Management operated under, and which Flynn and others were registered as stock brokers.
Ashley Woodard's Disclosures
Ashley Woodard is the subject of 8 disclosures on his BrokerCheck report, which includes 1 bankruptcy in 2010, 1 lien in 2018, and 6 customer disputes.
In March, 2019, a customer alleged that she was "advised to invest in unsuitable, high risk, high fee, and illiquid investments." That dispute is pending.
Four May, 2019 customer disputes follow, which also allege that Woodard recommended unsuitable and illiquid securities. Three of the claims request $1,000,000 in damages, and one requests $100,000. For those disputes, Woodard commented that he was not named as a party to the arbitration and is a "relevant non-party."
In October, 2019, another customer dispute was filed that again alleged that Woodard recommended "various alternative, illiquid and unsuitable securities" and requested $100k in damages.
All of the customer disputes are pending as of this writing.
Why Are Illiquid Alternative Investments So Troublesome?
It's not known exactly what products caused Woodard's customers to file disputes, but many of the claims are similar to those against his old boss James Flynn, who is accused of overconcentrating his client's portfolios in REITS (Real Estate Investment Trusts) and variable annuities.
Scott Silver, Silver Law Group's Managing Partner, was recently quoted in an InvestmentNews.com article about Voya and Flynn:
"Every client of Flynn's got the same mixed bag of about 30% in variable annuities and then the rest a substantial percentage in REITs…The claims are against Voya because that's where positions [in variable annuities and REITs] were put on, and most of our clients were told the need to hold the position. Voya was allowing him to sell these products in such concentrated positions. It's surprising they were even on the firm's platform."
Voya Financial Advisors fired James Flynn in 2017 after he allegedly provided misleading information to the firm during an investigation into a customer complaint about variable annuities. After that, both Flynn and Woodard worked for IFS Securities, until Flynn was fired after another client complaint involving variable annuities. After that, Woodard moved on to NY Life Securities.
Variable Annuities
Variable deferred annuities are a hybrid investment that contains elements of a security and insurance. According to FINRA, "Due to the complexity and confusion surrounding them, which can lead to questionable sales practices, variable annuities are a leading source of investor complaints to FINRA."
Variable annuities have higher costs to investors than investments such as mutual funds, but some brokers push variable annuities on their clients because they get a higher commission on them. Recommending high-cost variable annuities without proper disclosures may constitute investment fraud.
Fortunately, the sale of variable annuities is regulated by FINRA and the SEC, and disputes regarding can be resolved through arbitration, which allows an investor the chance to recover losses from the broker-dealer that sold it to them.
Silver Law Group, a nationally recognized law firm representing investors, has helped clients recover losses from variable annuities through arbitration.
REITS (Real Estate Investment Trusts)
Non-traded REITs, which are not traded on a national securities exchange, carry significant risks, including being illiquid and having high fees.
Private REITs, or private-placement REITs, carry significant risk to investors, including generally being exempt from Securities Act registration. Because private REITs are not required to provide investors the same kinds of disclosure documents that registered REITS are, it can be difficult for investors to understand the risks involved.
Many of the claims involving Flynn Wealth Management relate to investments in REITS such as Phillip Edison REIT, Business Development Corp of America (BDC), Hospitality Investors Trust, and others.
Contact Our Law Firm if You've Invested with Ashley Woodard Or Flynn Wealth Management In South Carolina
Silver Law Group represents investors in Greenville, South Carolina in securities arbitration claims. If you invested with Ashley Woodard, Flynn Wealth Management, James Flynn, and/or Voya Financial Advisors, you may have a claim to recover your losses. We take most cases on a contingency fee basis, which means we are not paid unless we recover money for you.
Silver Law Group represents the interests of investors who have been the victims of investment fraud. Scott Silver is the chairman of the Securities and Financial Fraud Group of the American Association of Justice and represents investors nationwide in securities investment fraud cases. Please contact Scott Silver of the Silver Law Group for a free consultation at ssilver@silverlaw.com or toll free at (800) 975-4345.