Ruhnn Holding Limited (RUHN) Subject Of Class Action Lawsuit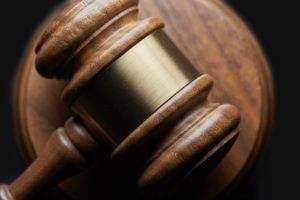 Ruhnn Holding Limited (RUHN), a publicly-traded fashion and lifestyle company headquartered in China, is the subject of a class action lawsuit.
The complaint for the lawsuit alleges that Ruhnn made statements that were false and/or misleading and/or didn't disclose important information to shareholders.
The class period includes all persons who purchased shares of Ruhnn pursuant to its April 3, 2019 initial public offering (IPO). The deadline to apply to be lead plaintiff, or class representative, is December 6, 2019.
Alleged False and Misleading Statements From Ruhnn Holding Limited (RUHN)
In June, 2019, the company reported financial results which indicated that:
The company had 56 stores operating, having closed 40 of the 91 stores it reported operating at the time of the IPO.
Revenue streams declined 80 basis points from the previous year and the company was not approaching profitability.
At the time of the IPO, Ruhnn's number of full-service key opinion leaders had dropped by almost 44%.
The company's net revenue's from its full-service segment dropped by 46%.
Since the IPO, the company's shares have closed down as much as 75% from the price at the IPO, causing significant damage to shareholders.
Ruhnn Underwriters
Ruhnn's initial public offering in April, 2019 raised $125 million by selling 10 million shares at $12.50 per share. Citigroup Global Markets, UBS Securities, and Top Capital Partners Limited were joint bookrunners for the offering.
Silver Law Group Class Action Lawyers
Silver Law Group represents the interests of investors who have been the victims of investment fraud. Our attorneys represent investors in class actions against issuers in state or federal court and investors in securities arbitration claims against Wall Street firms for stockbroker misconduct. Our securities fraud lawyers have handled other cases relating to the cannabis industry. Scott Silver is the chairman of the Securities and Financial Fraud Group of the American Association of Justice and represents investors nationwide in securities investment fraud cases. Please contact Scott Silver of the Silver Law Group for a free consultation at ssilver@silverlaw.com or toll free at (800) 975-4345.