CPI Aerostructures (CVU) Subject Of A Class Action Lawsuit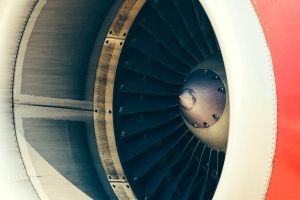 CPI Aerostructures (CVU), a publicly-traded company that produces aircraft parts and offers a variety of aircraft services for commercial and defense markets, is the subject of a class action lawsuit to recover damages for investors.
Silver Law Group is a nationally-recognized class action law firm representing investors. If you owned CPI Aerostructures, Inc. (CVU) shares between May 15, 2018 and February 14, 2020 (the class period), contact Silver Law Group for a no-cost consultation at (800) 975-4345 or ssilver@silverlaw.com to discuss potential options. The deadline to apply to be lead plaintiff is April 24, 2020.
CPI Aerostructures Announces Financial Statements Can't Be Relied Upon
On February 8, 2019, CPI Aerostructures ("CPI") filed a form 8-K with the Securities and Exchange Commission (SEC), which stated that generally accepted accounting principles had not been properly applied to the company's financial statements in 2018 and 2019, causing them to overstate their revenue and earnings. As a result, its previously filed forms should not be relied upon and required restatement, the company said.
CPI also disclosed that its management had concluded that the company did not have adequate internal control over financial reporting, and that its disclosure controls and procedures were ineffective.
The news caused CPI's shares to drop more than 8.5%.
On February 14, 2020, CPI put out a press release stating that its accounting errors meant that its financial statements for fiscal 2018 and 2019 could not be relied upon. That day, CPI's shares closed down 27%.
The class action alleges that CPI made false and/or misleading statements about its business and "seeks to recover compensable damages caused by Defendants' violations of the federal securities laws…"
CPI's Recent Public Offering
In October, 2018, CPI announced that it had closed an underwritten public offering that raised more than $16 million with 2,760,000 shares offered at $6.25 per share. Cannacord Genuity LLC was the bookrunning manager for the offering and B. Riley FBR was the co-manager.
Recovering CPI Aerostructures, (CVU) Losses
If you suffered losses with CPI Aerostructures, we'd like to hear from you. Contact us to discuss your legal rights and potential options to recover your losses.
Silver Law Group represents the interests of investors who have been the victims of investment fraud. Our attorneys represent investors in class actions against issuers in state or federal court and investors in securities arbitration claims against Wall Street firms for stockbroker misconduct.
Scott Silver, Silver Law Group's managing partner, is the chairman of the Securities and Financial Fraud Group of the American Association of Justice and represents investors nationwide. Please contact Scott Silver of the Silver Law Group for a free consultation at ssilver@silverlaw.com or toll free at (800) 975-4345.