Hebron Technology Co. (HEBT) Subject Of Class Action Lawsuit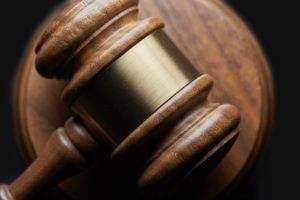 Hebron Technology Co. (HEBT) is the subject of a securities fraud class action lawsuit filed in U.S. District Court for the Southern District of New York.
Silver Law Group is a nationally-recognized class action law firm representing investors. If you have losses from Hebron Technology Co. (HEBT) stock, contact Silver Law Group for a no-cost consultation at (800) 975-4345 or ssilver@silverlaw.com.
Accusations Of Being Insider Enrichment Scheme
Hebron Technology Co. (HEBT) is a Chinese company involved in the manufacture and installation of pumps, valves, pipe fittings, and other products for the pharmaceutical, food and beverage, and other industries.
On June 3, 2020, the investment analyst firm Grizzly research released a report titled "We Believe Hebron Technology Co., Ltd. (HEBT) is an Insider Enrichment Scam without Economic Basis."
The report cited an almost $26 million related-party transaction that was not disclosed and states that the company's stock is a "manipulation scheme that engaged in undisclosed related party acquisitions and undisclosed private placement transactions that have artificially inflated the stock price."
The day the report came out, the stock price fell 36%, causing investors to suffer significant losses.
Did Spartan Securities Group sell you Hebron Technology Co.
Hebron Technology held their initial public offering in 2016 with Spartan Securities Group acting as the sole placement agent. The company has a market cap of $355 million as of this writing.
In 2019, the SEC filed a complaint alleging that broker-dealer Spartan Securities Group, Ltd. and transfer agent Island Capital Management LLC, which does business as Island Stock Transfer, helped create and sell at least 19 purportedly legitimate public companies that were in fact shams. To effectuate the scheme, the complaint alleges that Spartan Securities filed fraudulent applications with Financial Industry Regulatory Authority (FINRA) to publicly list the companies' common stock and ultimately enable the shares to become free-trading and available to public investors. However, these allegations were unrelated to Hebron Technology.
Hebron Technology Co. (HEBT)
If you suffered losses with Hebron Technology Co. (HEBT), we'd like to hear from you. Contact us to discuss your legal rights and potential options to recover your losses.
Silver Law Group represents the interests of investors who have lost money due to investment fraud. Our attorneys represent investors in class actions against issuers in state or federal court and investors in securities arbitration claims against Wall Street firms for stockbroker misconduct. Silver Law Group is involved in multiple class actions and securities arbitration claims involving securities and investment fraud involving microcap or penny stock allegations.
Scott Silver, Silver Law Group's managing partner, is the chairman of the Securities and Financial Fraud Group of the American Association of Justice. Please contact Scott Silver of the Silver Law Group for a free consultation at ssilver@silverlaw.com or toll free at (800) 975-4345.