Greenlane Holdings, Inc. (GNLN) Of Boca Raton, FL Subject Of Class Action Lawsuit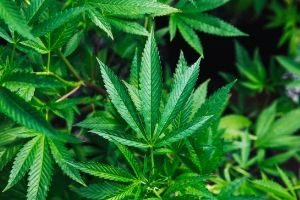 Greenlane Holdings, Inc. (GNLN), a publicly-traded cannabis vaporizer hardware and accessories company based in Boca Raton, Florida, is the subject of a class action lawsuit regarding the initial public offering of the company's shares. The purpose of the lawsuit is to recover money for investors who purchased shares of Greenlane.
If you've suffered damages by investing in Greenlane and are interested in serving as lead plaintiff, contact Silver Law Group at 954-755-4799. In a class action lawsuit, the lead plaintiff represents the other class members in the litigation. The deadline to apply to be lead plaintiff (also called class representative) is November 12, 2019.
Greenlane Class Action Lawsuit Allegations
The lawsuit states that Greenlane made false or misleading statements or didn't disclose important facts, including:
That the City of San Francisco introduced an initiative that would prohibit the sale of e-cigarettes and ban manufacturing at Greenlane's partner, JUUL Labs.
That if the initiative was approved, it would negatively affect Greenlane's finances.
Investors suffered damages when these facts became known to the market, according to the lawsuit.
Greenlane IPO And Underwriters
Greenlane raised $102,000,000 with its initial public offering on April 20, 2019. The offering was underwritten by Cowen and Company, Cannacord Genuity, Ladenburg Thalmann & Co., Roth Capital Partners, and Northland Securities.
Boca Raton, Florida Marijuana Lawyers & Cannabis Attorneys
Silver Law Group represents the interests of investors who have been the victims of investment fraud. Our attorneys represent investors in class actions against issuers in state or federal court and investors in securities arbitration claims against Wall Street firms for stockbroker misconduct. Our cannabis securities fraud lawyers have handled other cases relating to the cannabis industry. Scott Silver is the chairman of the Securities and Financial Fraud Group of the American Association of Justice and represents investors nationwide in securities investment fraud cases. Please contact Scott Silver of the Silver Law Group for a free consultation at ssilver@silverlaw.com or toll free at (800) 975-4345.