Silver Law Group Investigates 1inMM Ponzi Scheme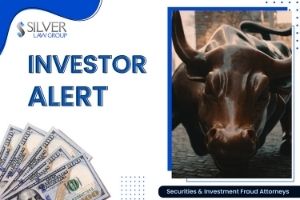 The Securities and Exchange Commission has charged an actor in low-budget movies with running a Ponzi scheme tied to film distribution and licensing agreements that defrauded investors out of over $690 million. Zachary Horwitz, whose screen name is Zach Avery, ran the Ponzi scheme from 2014 to at least December 2019 through his distribution company 1inMM Capital LLC.
Silver Law Group is a national securities and investment fraud law firm which represents Ponzi scheme victims in claims against the Ponzi schemer and any third parties who materially participated in the fraud or are otherwise liable under the law.
1inMM Alleged Ponzi Scheme
According to the complaint, filed April 5, 2021 in California U.S. District Court, Horwitz and 1inMM issued promissory notes to investors on individual film titles, promising to use the money to purchase distribution rights to a movie, mostly for Latin America, which Horwitz and 1inMM would then sell to outlets like HBO and Netflix at a high profit.
Horwitz sold each note at a per-film principal investment of between $35,000 and $1.5 million, often promising investors a six-to-twelve-month maturity and a 35% to 45% return. One investor, out nearly $9 million, invested in 108 movies with corresponding promissory notes, the SEC complaint says. As a sometimes-film actor, Horwitz sold investors on his film industry experience and connections.
Instead, Horwitz used investor capital to keep the Ponzi scheme going while also underwriting a lavish lifestyle that included the purchase of a $5.7 million home and trips on private jets. According to the SEC, Horwitz's duplicity extended to faked emails with and forged distribution agreements on titles like "Behind the Walls" and "Run with the Hunted."
"From early 2020 to at least March 2021, Horwitz has been lulling investors with false promises that he and 1inMM are on the verge of reaching agreements with HBO and/or Netflix, and would soon be able to repay investors from the proceeds of those settlements," the SEC complaint reads. "To make his lies more convincing, Horwitz shows investors fabricated email communications with representatives of HBO as well as false collections accounts allegedly showing funds available from HBO and Netflix for distribution."
If you invested in 1nMM Capital between 2014 and 2019, contact Silver Law Group for a no-cost consultation at (800) 975-4345 or ssilver@silverlaw.com. Scott Silver recently presented on prosecuting Ponzi schemes to the American Association of Justice and has a successful track record of recovering money for Ponzi scheme victims.