Silver Law Group Investigates Marijuana Company HEXO Corp. (HEXO)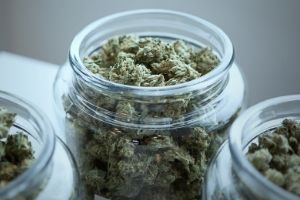 Silver Law Group is investigating HEXO Corp. (HEXO), a publicly-traded consumer-packaged goods cannabis company based in Canada, on behalf of investors in the company's stock. The investigation regards potential securities fraud.
If you have suffered significant losses with HEXO Corp., please contact Silver Law Group at 954-755-4799 to discuss options for recovering your losses.
HEXO Corp. (HEXO) Chief Financial Officer Resigns
On October 4, 2019, HEXO Corp. announced the sudden resignation of its Chief Financial Officer (FCO), Michael Monahan, after four months in the position. The next trading day, the company's stock closed down 6.4%.
A few days after that, Bank of America analyst Christopher Carey downgraded the stock from "buy" to "underperform" and said that such an abrupt resignation from an experienced CFO would cause investors to wonder what they didn't know.
On October 10, 2019, HEXO released preliminary revenue data for the fourth quarter of 2019 that were almost 50% lower than their previous guidance. They also withdrew guidance for fiscal 2020 of up to $400 million in revenue.
HEXO's Chief Executive Officer Sebastian St-Louis said the bad financial results were due to "lower than expected product sell through" and said that the company would have to make "significant changes" to improve results in the future.
On October 10, 2019, HEXO's stock closed down more than 22%, causing significant losses for shareholders.
SEC Whistleblower Award
If you have information regarding a corporation that helps an investigation, you may be eligible for a whistleblower award if you provide the SEC with original, non-public information that leads to a successful enforcement action.
Individuals may file a whistleblower claim on their own, but many prefer to do so with the help of an experienced law firm that can guide them through the process and give them the best odds of collecting an award. A whistleblower award can be anywhere from 10 to 30 percent of the money collected when the sanction is $1 million or more. Our attorneys represent whistleblowers including current and former employees of major brokerage firms.
HEXO Public Offering
HEXO held its initial public offering in January, 2019, with CIBC Capital Markets and BMO Capital Markets as the lead underwriters and Oppenheimer & Co. Inc. as the co-lead underwriter and joint book-running manager. The other co-managers for the offering were AltaCorp Capital Inc., Beacon Securities Limited, Bryan, Garnier & Co Ltd, Cormark Securities Inc., Eight Capital, GMP Securities L.P., Laurentian Bank Securities Inc., PI Financial Corp., and Roth Capital Partners, LLC.
The company sold 7.7 million shares at $6.50 per share to raise more than $50 million.
Recovering Money Lost With HEXO Corp. (HEXO)  Stock
If you suffered losses with HEXO Corp. (HEXO), we'd like to hear from you. Contact us to discuss your legal rights and potential options to recover your losses.
Silver Law Group represents the interests of investors who have been the victims of investment fraud. Our attorneys represent investors in class actions against issuers in state or federal court and investors in securities arbitration claims against Wall Street firms for stockbroker misconduct. Scott Silver is the chairman of the Securities and Financial Fraud Group of the American Association of Justice and represents investors nationwide in securities investment fraud cases. Please contact Scott Silver of the Silver Law Group for a free consultation at ssilver@silverlaw.com or toll free at (800) 975-4345.