Bloomberg Covers Silver Law Group's Lawsuit Against E*Trade For 'Hard To Borrow' Stock Cost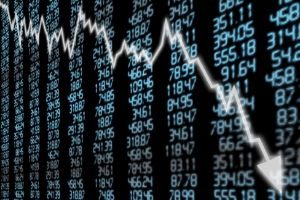 Bloomberg News has released an article covering a lawsuit Silver Law Group has filed against E*trade on behalf of two clients who were allegedly charged high undisclosed interest rates on short sales for securities that E*trade calls "hard to borrow".
The suit claims that E*trade didn't disclose what the estimated interest rate would be before the investors made the trades and didn't disclose that certain securities were being designated hard to borrow.
Silver Law Group, a nationally-recognized class action law firm, is filing the lawsuit with the law firm of Milberg Phillips Grossman. The investors seek to represent other investors in a class action suit.
While some investors may find short selling stocks to be appropriate to their investment needs, there are considerable risks involved, and some broker-dealers have been accused of overcharging clients for borrowing stock to short.
What Is Short Selling?
To short sell a stock is to make an investment that becomes profitable when the stock declines in value. It's the opposite of "going long", which is buying a stock, and making profit when it increases in price.
When going long, the investor hopes to "buy low, sell high". When shorting, you sell first, then buy back later, hoping to "sell high, buy low".
Unlike with going long, with short selling, there is no limit on the amount of money an investor can lose. Since a short trade loses the investor money when the stock goes up, and there's no ceiling on how high a stock can go, there's no limit on losses from a short trade. For that reason, short sellers have to post margin as collateral against losses.
Short Selling Borrow Cost
To short a stock, the investor has to borrow it from someone who owns it, and then liquidate their position (cover the short). The lender charges interest on the borrowed shares, a borrow fee, which varies based on the supply of stock.
The cost to borrow stocks can be less than 1%, but when there is less supply of the stock available to borrow for shorting, the cost to borrow can be much higher. For instance, the borrow rate for the Beyond Meat (BYND) was so high in 2019 that short sellers would have difficulty earning a return.
Some investors discover after placing a short trade that the interest rate is incredibly high. One of the plaintiffs in our suit says that he was charged hundreds of dollars in January, 2018 for short trades but E*trade didn't tell him which securities were designated as hard-to-borrow. The lawsuit states that in October E*trade started telling customers which securities were hard to borrow and the interest rate for borrowing.
Were You Overcharged Fees For Shorting Stock?
Brokers have a responsibility to charge reasonable fees to their clients. If you believe that your broker charged you unreasonable, undisclosed borrow fees for short selling stocks, we'd like to hear from you.
Silver Law Group represents investors in securities and investment fraud cases. Our lawyers are admitted to practice in New York and Florida and represent investors nationwide to help recover investment losses due to stockbroker misconduct.
If you have any questions about how your account has been handled, call to speak with an experienced securities attorney. Most cases are handled on a contingent fee basis, meaning that you won't owe us until we recover your money for you. Contact us today and let us know how we can help.