Silver Law Group Is Investigating Trulieve Cannabis Corp. (TCNNF)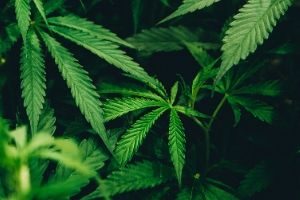 Silver Law Group, a nationally-recognized class action law firm representing investors, is investigating Trulieve Cannabis Corp. (TCNNF) on behalf of shareholders in the company.
Trulieve Cannabis Corp. (TCNNF) Subject Of Class Action Lawsuit
A federal securities class action lawsuit was filed against Trulieve Cannabis for potential violations of federal securities laws. If you purchased Trulieve stock between September 25, 2018 and December 17, 2019 (the class period), please contact Silver Law Group for a free consultation at ssilver@silverlaw.com or toll free at (800) 975-4345 to discuss your options for participating in the class action and recovering your losses.
The deadline to be lead plaintiff (a/k/a class representative) is February 28, 2019.
Trulieve Alleged To Have Misled Investors
Trulieve is a publicly-traded "seed-to-sale" medical marijuana company headquartered in Quincy, Florida, that grows and produces cannabis products and distributes them to its 42 Trulieve branded dispensaries in Florida.
On December 17, 2019, Grizzly Research released an article stating that most of Trulieve's cannabis was produced in low-quality hoop houses rather than high-quality indoor production, that the company had not disclosed it had real estate transactions with insiders, and that the company had excessively and unreasonably marked up assets.
The news caused the company's stock to drop almost 13%.
Public Offering
Trulieve held a public offering in 2019 that raised $60 million. Cannacord Genuity Corp. was the exclusive agent for the offering.
Recovering Money Lost With Trulieve Cannabis Corp. (TCNNF) Stock
If you suffered losses with Trulieve Cannabis, we'd like to hear from you. Contact us to discuss your legal rights and potential options to recover your losses.
Cannabis lawsuits have become more common as many cannabis companies fail to meet expectations. Our attorneys handle cannabis litigation for investors as well as disputes over the quality and quantity of CBD or cannabis in various products.
Silver Law Group represents the interests of investors who have been the victims of investment fraud. Our attorneys represent investors in class actions against issuers in state or federal court and investors in securities arbitration claims against Wall Street firms for stockbroker misconduct. Scott Silver is the chairman of the Securities and Financial Fraud Group of the American Association of Justice and represents investors nationwide in securities investment fraud cases. Please contact Scott Silver of the Silver Law Group for a free consultation at ssilver@silverlaw.com or toll free at (800) 975-4345.