James Booth Of LPL Financial Barred From Securities Industry For Operating Ponzi Scheme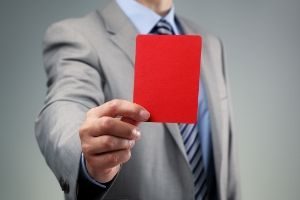 James Booth (CRD# 1906145), the founder of Booth Financial Associates and a registered representative with LPL Financial LLC in Norwalk, Connecticut has been permanently barred by the both the Financial Industry Regulatory Authority (FINRA) and the Securities and Exchange Commission (SEC) from acting as a broker or investment adviser or otherwise associating with a broker-dealer or provider of securities and/or investment advice. Prior to joining LPL Financial in 2018, Booth was registered with Invest Financial Corporation.
FINRA Issued A Permanent Bar In June 2019
According to FINRA's Letter of Acceptance, Waiver and Consent (AWC), over the past five years, "while associated with FINRA member firms, Booth converted customer funds in violation of FINRA Rules 2150(a) and 2010." Booth consented to findings that customers entrusted him with millions of dollars to invest on their behalf, and that Booth deposited the funds into his own account and used them for personal use. Due to this conduct, FINRA issued a permanent bar from the industry.
SEC Issued A Permanent Bar In November 2019
According to the SEC, Booth pleaded guilty to one count of securities fraud, leading to a permanent bar from the industry. The SEC's Order stated that "Booth misappropriated approximately $4.9 million from approximately 40 investors" by making "false or misleading statements to investors" and "telling them their assets would be used to purchase securities." However, Booth in reality "used investors' assets to pay for his personal and business expenses and to make payments to other investors."
James Booth Also Facing Criminal Charges
In September 2019, the United States Attorney for the Southern District of New York unsealed an indictment charging Booth with securities fraud, wire fraud, and investment adviser fraud in connection with his scheme.  Among other things, the indictment highlights that:
Booth convinced a recently widowed elderly investor to move money she received from her late husband's pension into a company called "Insurance Trends, Inc." Booth falsely promised the investor that she would have $1 million by the time she was 100 years old. As a result of these false assurances, the investor entrusted Booth with more than $600,000.
Booth convinced another investor to move his money into an investment product that Booth said would never lose its principal and would grow with the market. Based on this false representation, the investor moved money he had set aside for his child's college expenses to Booth. Booth subsequently failed to provide the investor with any documentation of his investment or allow the investor to redeem his investment.
Booth convinced another elderly investor to withdraw money from an annuity established for the care of his disabled sibling and invest the money with Booth. The investor believed that Booth would invest the money for the benefit of the investor's sibling's continued care.
To conceal his scheme, the indictment indicates that Booth fabricated account statements and used money obtained from new investors to make payments to previous investors, hallmark traits of a Ponzi scheme.
FINRA Customer Disputes Pile Up Against James Booth
Booth currently faces 24 pending customer disputes, all of which were initiated in 2019 and relate to the conduct detailed above. Among other things, these disputes allege that Booth misappropriated customer funds by means of misrepresentation and deceit and used the funds to support his Ponzi scheme.
Booth settled several customer disputes arising out of this conduct. Specifically, in July 2019, he settled four customer disputes alleging that he solicited the customers to write checks payable to a company Booth controlled.  According to Booth's CRD Report, published by FINRA, Booth settled the disputes for $50,651, $18,000, $45,000, and $27,970.
Were You Or Someone You Know The Victim Of Financial Fraud?
In addition to unlawfully obtaining and converting client funds, the conduct Booth engaged in—the sale of unapproved investment products—is referred to in the industry as "selling away," which constitutes a violation of securities laws. The unapproved investments are often illegitimate business ventures, or even in Booth's case, components of a Ponzi scheme.
Furthermore, brokerage firms have a responsibility to supervise their representatives so as to prevent the type of scheme orchestrated by Booth. Firms must also take steps to ensure that their representatives follow all securities rules and regulations, as well as internal policies and procedures. Failure to uphold these standards could render the brokerage firm liable for the losses suffered by customers.
Silver Law Group represents investors nationwide who were victims of financial fraud, including in cases involving "selling away" and/or Ponzi schemes. If you or someone you know lost money investing with James Booth, please contact the Silver Law Group toll free at (800)-975-4345 or email ssilver@silverlaw.com for a confidential consultation.